Sea-Watch is looking for an Engineering Watchkeeping Officer (f/m/d)
immediately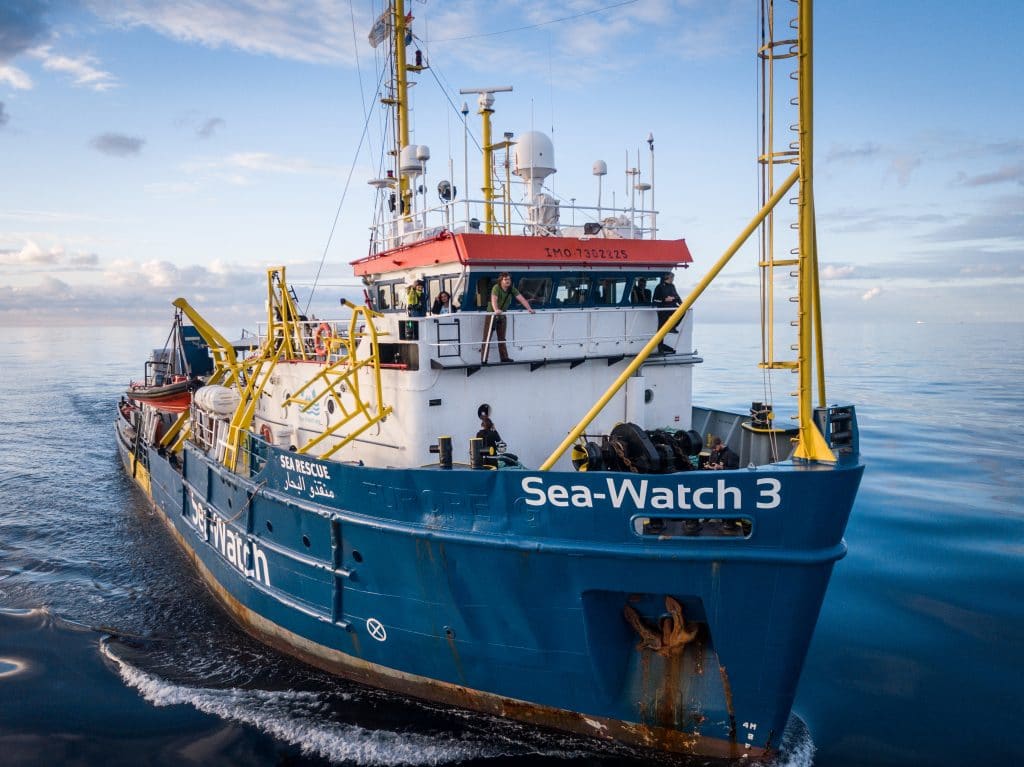 About us
Sea-Watch e.V. is a non-profit initiative dedicated to the civil sea rescue of refugees. In view of the humanitarian disaster in the central Mediterranean Sea-Watch provides emergency aid, demands and at the same time forces the rescue by the responsible European institutions and publicly stands up for legal escape routes. We are politically and religiously independent and are financed exclusively by donations.
For our fleet we are looking for an
Engineering Watchkeeping Officer (f/m/d)
to join our mission as of now.
Your assignments:
Maintenance and repair of the engine plant and equipment, accommodation and deck
Officer in charge of engine room watch in accordance with STCW Ch. VIII
Reports to the Chief Engineer daily on work plans and any relevant data
In charge of engine plant and equipment maintenance under direction of the Chief Engineer
Updates inventories and completes, or updates planned maintenance systems respectively
Report all deficiencies to the Chief engineer
Maintenance of all mechanical equipment in and outside the engine room.
Regular testing of machinery not in regular use
Maintains and records all spare parts and updates planned maintenance software.
Supervise the work of the Fitter / Welder when on board
Supervise deckhands when required to work in the engine room
Ensuring that there are no illegal discharges of oil, garbage, sewage from the engine room in contravention of the MARPOL Convention as amended.
Assist the Chief Engineer in administration as required
Assists in deck gear operation on deck if required
Follows the Safety Management System (ISM) of Sea-Watch.
Assists for mooring operation on deck, if required
Assists for deck gear operation on deck, if required
Ensures cleanliness and arrangement of tools inside engine workshop
Participate in all required trainings and safety drills
Follow the Safety Management System (ISM) of Sea-Watch
Your profile
You should bring the following skills:
Valid Certificate of Competency as Engineering Watchkeeping Officer on ships powered by main propulsion machinery between 750kW and 3000kW or higher (STCW A-III/1, German license OR endorsement for the German flag)
Expert technical / troubleshooting experience
Basic electric engineering knowledge
Good English language skills
Microsoft excel/word skills
Ability to work with volunteers without sea experience
Physical fitness and mental resilience
Desired skills:
Experience working with pre-automation equipment
Experience in maintaining/repairing hydraulic systems
Advanced electrical engineering knowledge
Experience with Electric Arc Welding (Manual and MAG)
We offer you:

Salary: 2800 €/month (employee gross)
2 months on/off rotation (2 months on board, 2 months leave – monthly salary will be paid as mentioned above)
We look forward to receiving your application!
Please send your application with letter of motivation (especially why you want to work for Sea-Watch instead of a regular shipping company) and a CV (listening all your relevant certificates including their validity) without photo to: crewing@sea-watch.org
Applications (letter of motivation and CV) please in ONE pdf-document.
We are committed to an inclusive society without racism and with freedom of movement for all. In case of equal qualification, we favour applications from women*, LGBTQI*, BIPoC, people with disabilities, people with migration experience and people from other groups underrepresented in the maritime and NGO world. Should you feel addressed here, we invite you to provide relevant information on this in your application. Please refrain from providing application photos and any information on age and marital status.