Sea-Watch is looking for a Project Owner/Manager for a new Asset for our Ship-Operation (f/m/d)
40h/week, remote, Berlin – immediately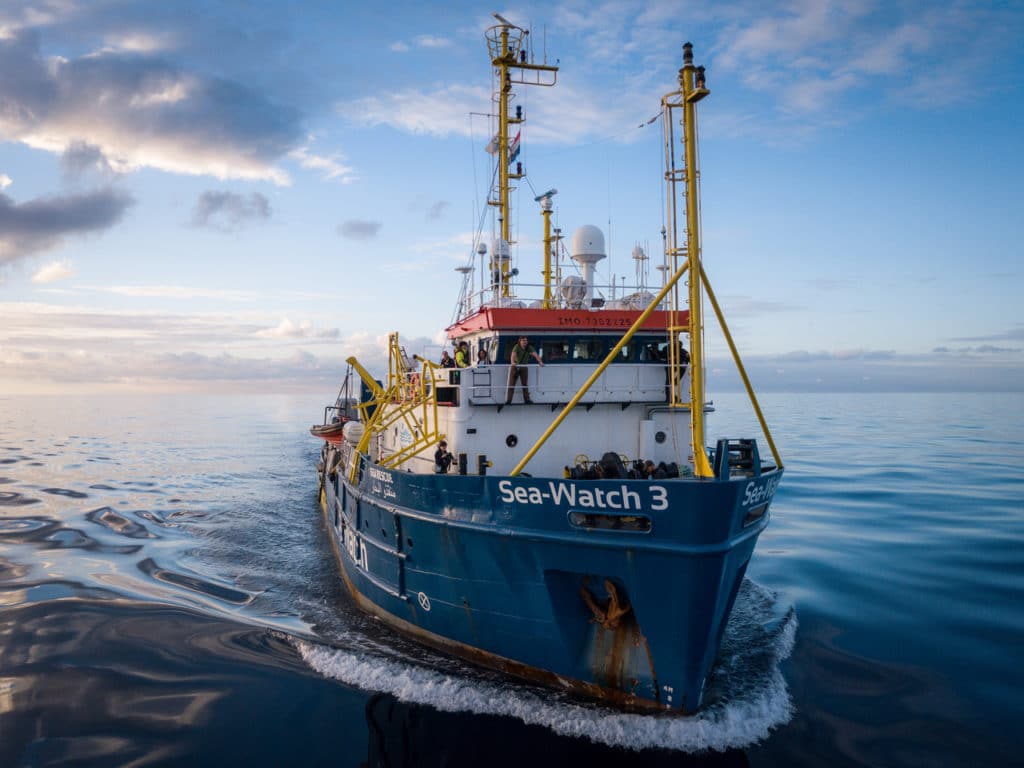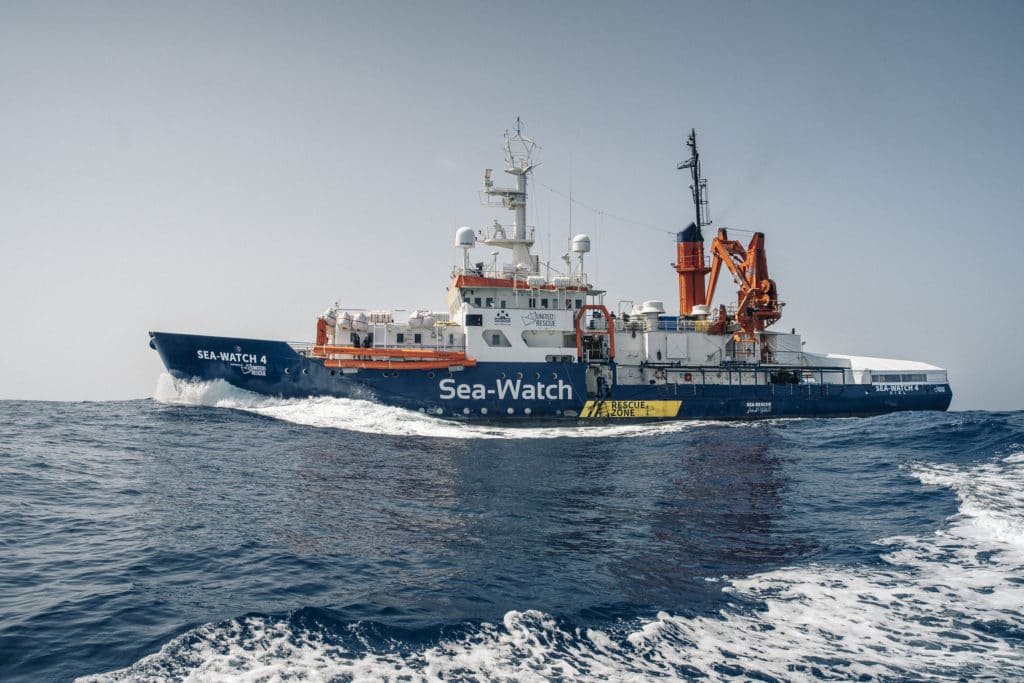 About Us
Sea-Watch e.V. is a non-profit initiative dedicated to the civil sea rescue of refugees. Given the humanitarian disaster in the central Mediterranean Sea-Watch provides emergency aid, demands, and at the same time, forces the rescue by the responsible European institutions and publicly stands up for legal escape routes. We are politically and religiously independent and are financed exclusively by donations.
Project Owner/Manager (f/m/d)
We are looking for a Project owner/manager (f/m/d) with 40 hours per week, preferably in Berlin or in home office. The project position is limited to 12 months; an extension will be evaluated during the project. As Project owner/manager (f/m/d), you manage and coordinate the entire planning and process of a new asset in solid alignment with your team. You get support from an excellent team and a project engineer. You will do both, facilitate a team to set and reach goals as well as take over responsibilities on your own to ensure the project's success. The project has different phases: Purchase/planning, mobilization, testing and refining.
The project will be considered complete after the asset is handover to our regular operations/ after successful test-operation(s).
Your responsibilities
You take over the role of the Project owner/manager of a project to source and mobilize a asset in substantial alignment with a Project Engineer and supported by a dedicated team
You identify and gather requirements resulting in the project's scope. This includes the design and adaptation of the process, development, and navigating the team through the project plan. You track milestones, keep relevant topics aligned with the schedule, and support the team to prioritize tasks
Adjusting the working team for each phase but keep all relevant people involved
You manage the flow of information
You identify gaps in the team or departments and address them
You actively facilitate, lead and participate in discussions with stakeholders where needed and have an impact on decision-making processes
You ensure the meaningful consultation and integration of all relevant stakeholders in the Sea-Watch community, from crew, volunteers, to various departments and the board throughout the project.
You organize, prepare and facilitate the working team's frequent ceremonies as well as review-, retrospective-, and planning sessions
You are responsible for monitoring agreed budgets, adjusting them if necessary and ensuring that donations are spent sustainably
Your profile
You have experience as a project owner or manager in medium to large organizations (>5 teams) or have extensive experience as a hands-on Agile Coach or Scrum Master, promoting Agile methodologies and supporting tools
Ideally, you are familiar with running projects in flat hierarchy environments / NGOs or nautical/technical projects, or highly interested in familiarizing yourself with them
You are a team player with servant leadership skills and able to mediate between different interests with a goal oriented approach
You are comfortable communicating in a team environment including moderating and presenting to align with various stakeholders and achieve milestones
You can identify coherencies
You have an analytical mindset and problem-solving skills help to overcome obstacles
You must be able to stick to a project plan but also have the flexibility to adapt
You are open to travel for meetings or to the asset if needed
You are fluent in English (written and spoken). Ideally, you have good German language skills.
What you can expect from our side

A progressive non-profit organization with constantly new challenges and ideas
A young, varied work environment with flat hierarchies
Opportunity to shape the organization through exciting projects and organizational meetings, including thinking outside the box and plenty of freedom to try out new things
Flexible working hours and working time models, as well as the opportunity to work on a remote basis
Opportunities for internal and external professional training and education
As needed, you will be supported by our Organizational Support Team or external Coaches in your day-to-day work regarding the usage of agile frameworks like Kanban and linked tools
A meaningful, varied job with much responsibility and a monthly gross salary of 2.800 Euro at 40h (The employment is currently depending on the individual circumstances as an employment relationship (German registered address) or as a freelancer.)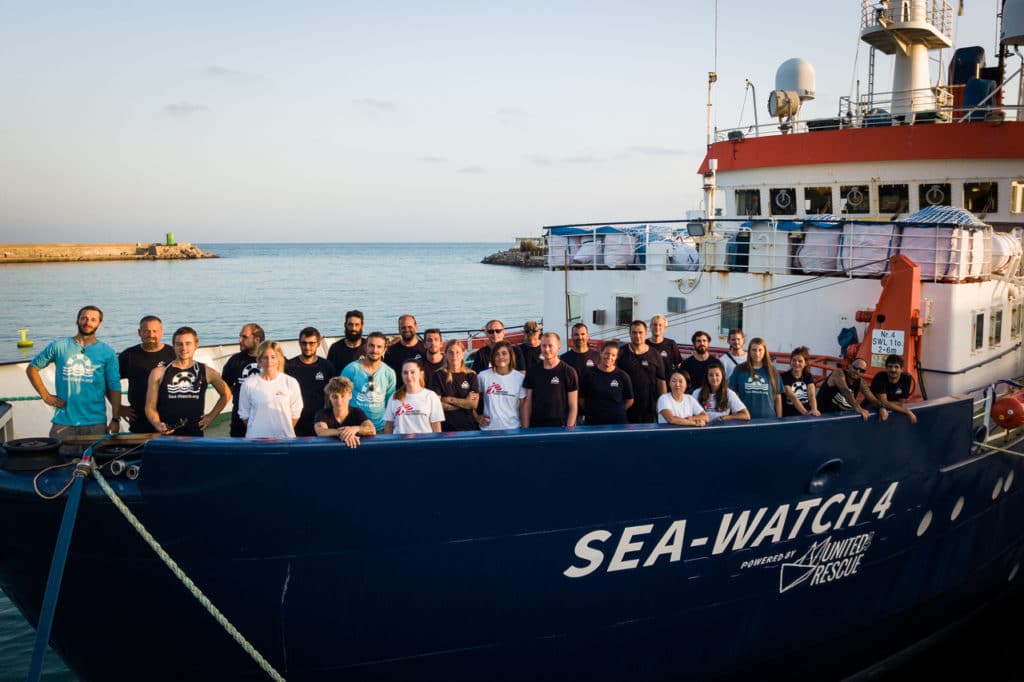 Are you interested?
We look forward to receiving your application!
Please submit your application (CV/resume and cover letter) in English by 28.06.2022 to application@sea-watch.org.
Attachments please in one pdf-document.
We are committed to an inclusive society without racism and with freedom of movement for all. In case of equal qualification, we favor applications from women*, LGBTQI*, BIPoC, people with disabilities, people with migration experience and people from other groups underrepresented in the maritime and NGO-world. Should you feel addressed here, we invite you to provide relevant information on this in your application. You are welcome to refrain from providing application photos and information on age and marital status