After seemingly ending the day with a brief media interview and meeting with one of Save the Children's representatives working at the Island's purposely built refugee camp, Harald, Peter and I headed off for a well-earned pizza and glass of wine. What came next was an unexpected event. The journalist with whom we had just met notified us of the latest interception at sea and the imminent arrival of rescued migrants. We arrived at the harbour to see just this. On board a Guardia di Finanza vessel (the Italian customs authority vested with responsibility for enforcing drugs and smuggling related laws) were approximately 240 men, women and children. Although the men were more like boys and the women more like girls – I estimated their ages to range from 14 to 19 in most cases. One small child was seen accompanied by his mother and father.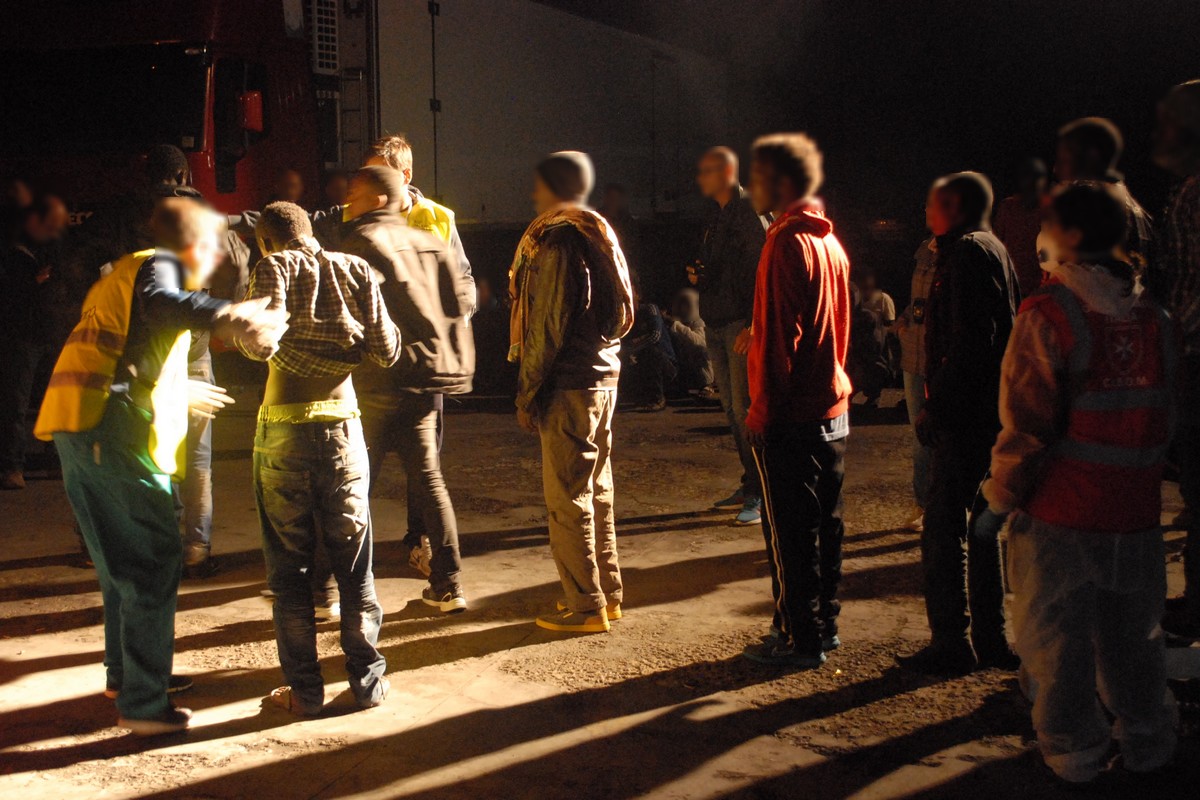 I was struck by how orderly the process of transferring the people from the rescue vessel, through the medical screening, to the waiting transport all seemed. Those considered to be infected with scabies were separated from those considered to be in better health. Although a cursory look at someone's fingers and stomachs is far from scientific, it is the initial phase of what is in essence a very large and complex process of health screening.
From a humanitarian perspective it is a sad but reassuring fact that the Italian rescue authorities have become Europe's experts in a field of rescue relief that looks set to challenge the EU's immigration policies for some time to come.
(All pictures copyrighted by Daniel Shepherd – Sea Watch)