The transfer of the MS Sea-Watch from Germany to the Mediterranean started at the end of March 2015, arriving on Lampedusa in the middle of May 2015. The decision on which ship to buy was based on the expertise of experienced crew members. The most important selection criteria were:
a stable hull form with a corresponding draught and low center of gravity as well as the highest possible weight
reliable and low maintenance engine/ economical with low fuel consumption at cruising speed
For those reasons Sea-Watch's choice fell on a Go-46, a seaworthy cutter from the Netherlands. The ship was re-named to MS Sea-Watch.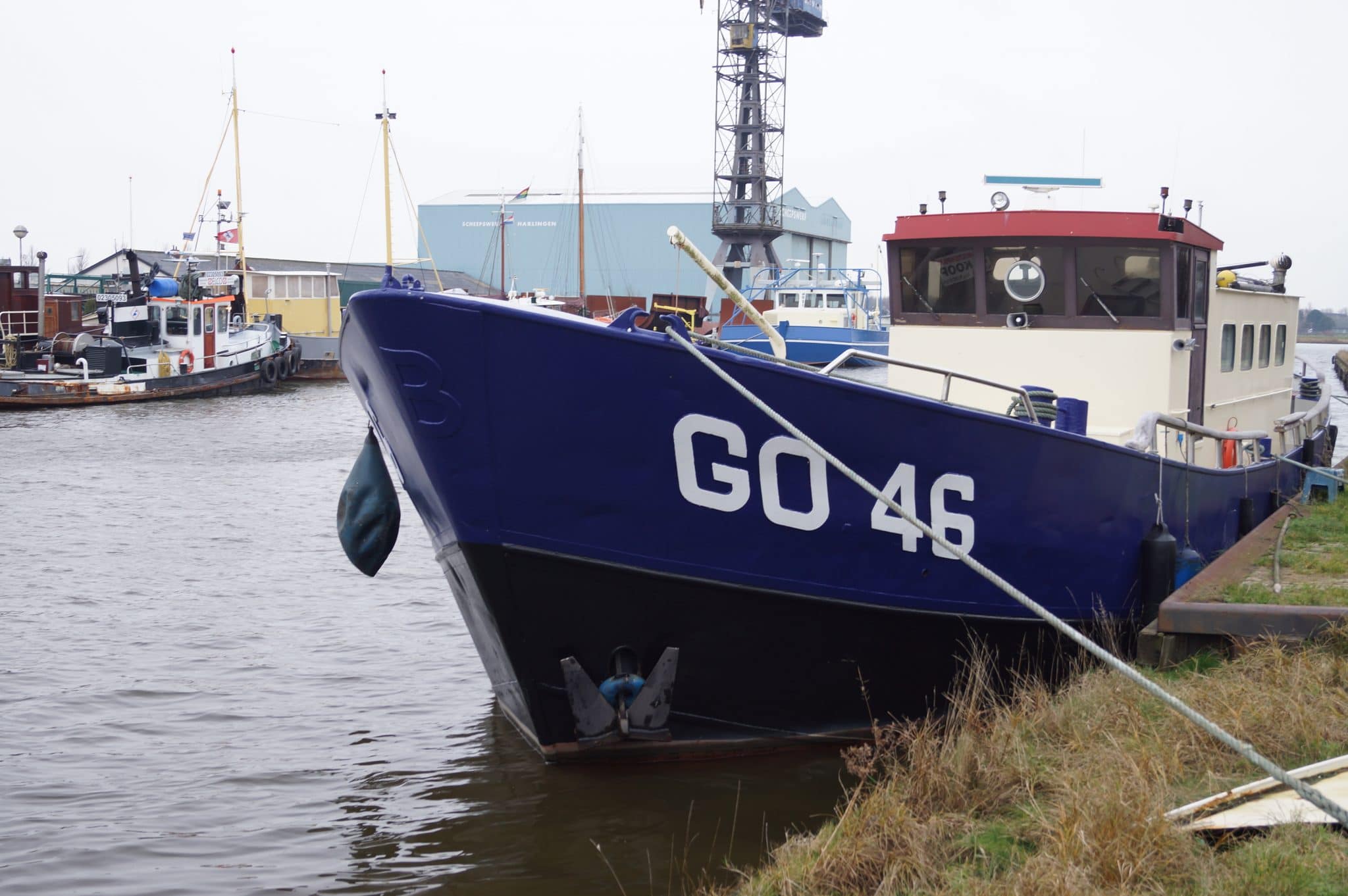 Technical Data of the Vessel:
Technical Data of the Vessel:
Designer: Shipyard Vooruit, Enkhuizen NL
Year of construction: 1917
Last rennovated: 2014
Engines: 1
Length: 21,12 meters
Width: 5,12 meters
Draft: 1,95 meters
Hull material: steel
Weight: 96 tons
Fuel tank: 3.100 litres
Water tank: 2.300 litres
Cruising Speed: 7 knots
Consumption: approx 15 litres per hour
Engine:
make of engine: MAN
Type HP 340 HP Year 1987
Cylinders 10
Diesel fueled
Transmission Reintjes hydraulic
Propeller 3 bade bronze
Bow thruster Peugeot 65 hp 4-cyl. + Hurth gearbox
Navigation Equipment:
VHF 2> Sailor RT2048 & Debeg
Radar: Furuno daylight radar
GPS: Furuno
Compass: electrical compass
Plotter: map plotter
Electrics:
Voltage 12-24-220V + shore power
Batteries 6
Victron battery charger 24V 50 amp
Converter Victron 24V 220V 1200W
Generator Lister Petter 17,5 KVA 220 / 380V
Accommodation:
Beds: 8
Cabins: 2
Kitchen: fridge, stove, sink, sitting corner (convertible to a bed)
Saloon: sitting room (convertible to a bed)
Bathroom: shower, toilet, washbasin