Rescue Kit: Support for Merchant Vessels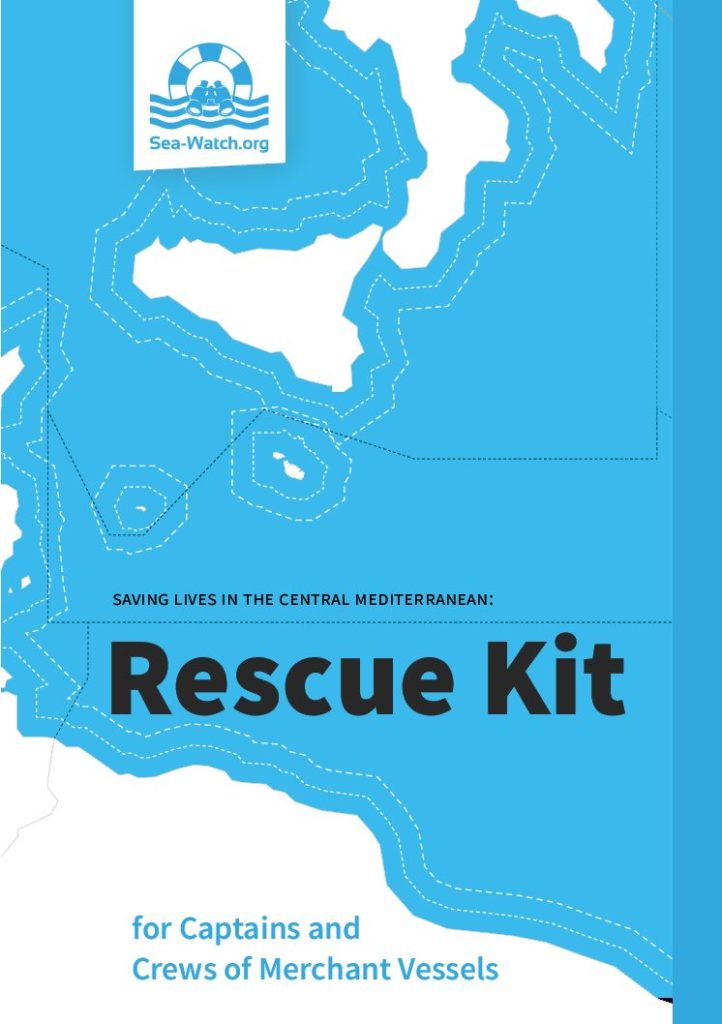 Merchant vessels have been and will continue to be relevant actors for sea rescue in the Central Mediterranean. The failure of European Member States should not lead to merchant vessels breaking the law.
To address this issue, we have prepared a Rescue Kit which describes step-by-step how to carry out a safe rescue operation and how to bring rescued persons to a safe harbour. It also explains rights and obligations in the event of a maritime emergency and provides information on how to treat medical emergencies. In addition, the Rescue Kit provides e-mail templates which can be used for contacting relevant authorities and summarises important contact addresses.
In addition, merchant vessels can request assistance in the event of a rescue at sea by contacting the emergency address help@sea-watch.org.
This contact to us exists to facilitate the implementation of rescue operations, answer possible questions and guide the parties involved through the further procedure.
We offer:
Operational support and advice
Legal support on questions regarding legal elements
Psychological support
Political and media advice and support, if desired
The emergency address help@sea-watch.org is available around the clock and is treated as strictly confidential.