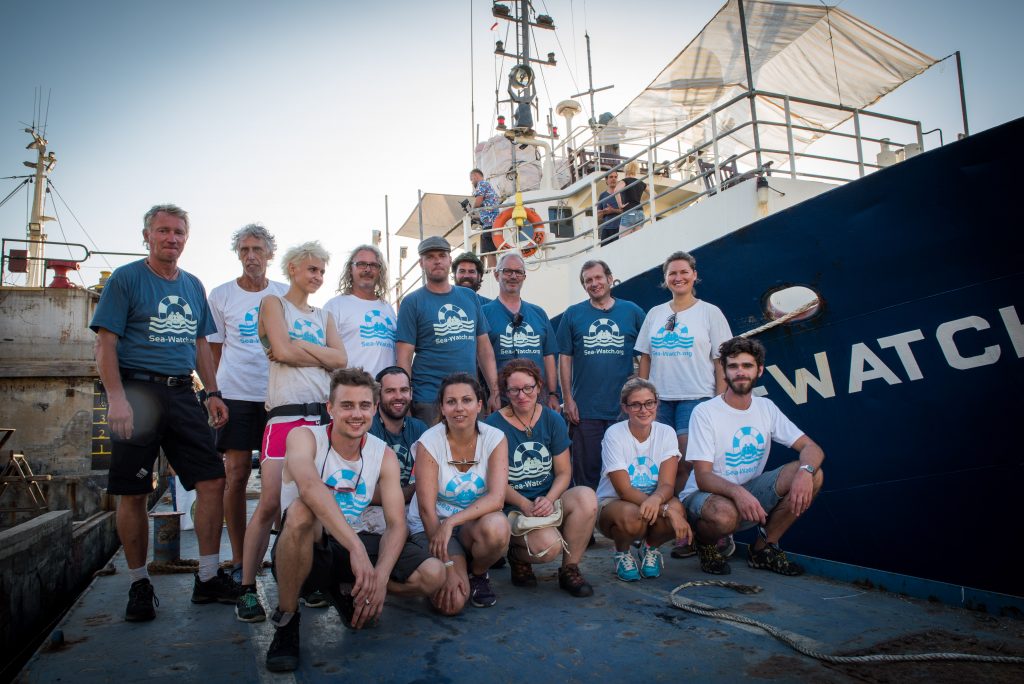 For 2017 we are looking for women and men with various qualifications and experience as new voluntary crew members for our flag ship Sea‑Watch 2.
The season will start in March and will end in November 2017. In total there will be 16 missions of +/-18 days. The missions always start from Malta and for the duration of the mission our ship will stay +/-14 days off the Libyan coast. The crew of Sea-Watch consists of 14 members that take up different positions/functions, plus one or two journalists.
The crew will function as a team that will take care of the SAR (Search and Rescue) missions, communication and publicity about the situations encountered. Other tasks include caring for the ship´s safety, watch keeping, maintenance and cleaning of the ship. The team consists of a mixed group of people; mixed in gender, nationality, professional background, political background, religion, age and education. Therefore, the ability for good social and intercultural communication and ability to work in a team are important for each crew member living and working on the ship.
If you would like to apply for a position on a Sea-Watch mission, it is important that you think about your ability to spend about three weeks working and living in sometimes challenging and stressful situations with a diverse team of people.
On the ship we have the following positions: