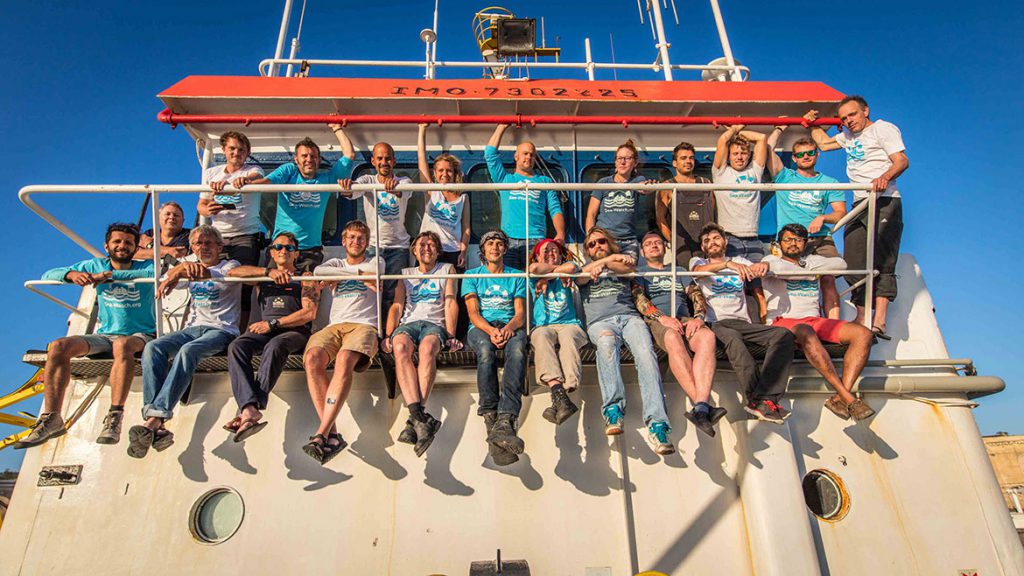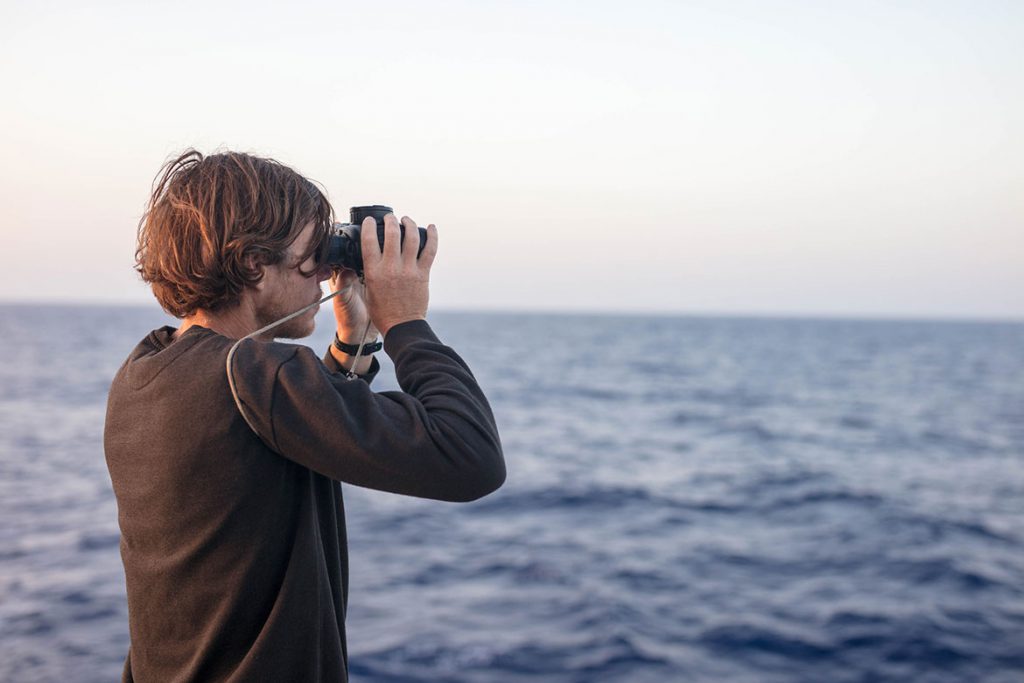 More than 20 volunteers are working on board of our ships throughout the year during each mission. One mission takes about three weeks (including preparations and debriefings). We can only succeed to save life at sea if we have volunteers with diverse and specialized skill sets on board. On the following pages you will find further information regarding the positions on board of Sea-Watch 3. Please only contact us if you have all the required skills listed for the profile.
If you would like to sign up as a Sea-Watch volunteer, it is important that you think about your ability to spend five to six weeks working and living in sometimes challenging and stressful situations with a diverse team of people.
We are always very happy to receive offers of support, but unfortunately we are not able to take up every offer.. This is mainly due to the limited space and the special skills that are necessary on board. For this we ask for your understanding.
Feel free to contact us any time in case you have additional questions regarding a position or the application process: crew@sea-watch.org. Please also check our FAQs.
We are looking forward to hearing from you!
The following positions are available on the ship:
I have already been in contact with Sea-Watch in the past but have never been on a mission. Should I fill in the form again?
Yes, please fill in the online form again. Some of our crewing requirements have changed over the last years mostly due to the new ship. Also we would like to know about your availability for 2018. Please just include the information that you applied previously.
Can I apply for different positions at the same time?
Yes, this is possible. Please make sure to double check that you fulfill all required skills. The crewing team will then decide on your possible position based on demand, skills, after consulting you again.
Which languages are spoken on board of Sea-Watch 3?
Our teams are diverse and usually consist of many different nationalities. Therefor all communication on board will be in English. Please make sure that you meet the language requirements which are listed in the position descriptions.
I have a physical or psychological health issue. Can I still contribute to your mission on board of Sea-Watch 3?
This depends very much on the individual situation. We would like to encourage you to consider this question before you apply for a position on board. Existing or previous psychological issues might restrict your ability to cope with traumatic events within a search and rescue missions. We work in an extreme environment and all our crewmembers need to be physically fit to be able to fulfill all required tasks. Please feel free to contact us in case you have a question regarding this topic!