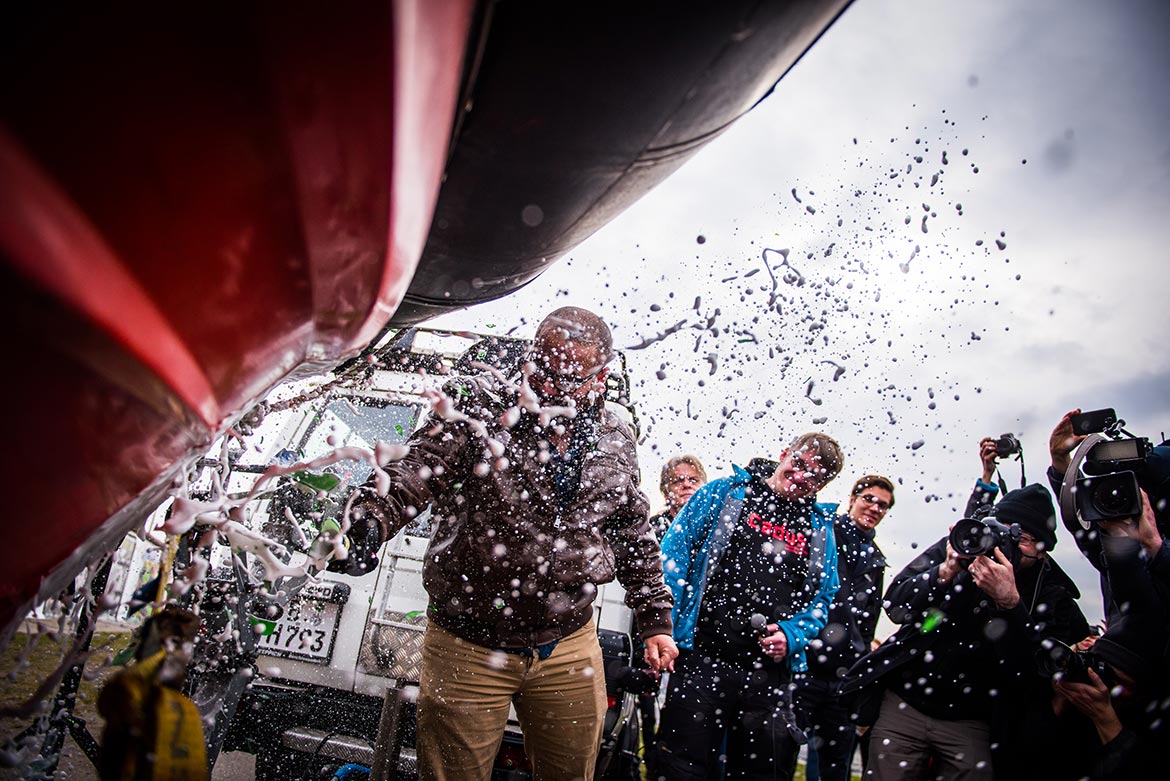 New speed boat named H.E. Thomsen
Henry Christian Thomsen and his wife Ellen Margrethe are a symbol of resistance movement during WW2. The couple saved more than 1000 Jewish refugees by conveying them from Denmark to Sweden by boat. This is why Sea-Watch and CADUS – Search & Rescue new operational vessel was today christened after H.E. Thomsen. It will rescue refugees from drowning off the Island of Lesbos.
May it be successful!
Fotos: © Chris Grodotzki / Jib Collective