Since 2019, the Safe Passage Foundation (formerly the Stiftungfonds Zivile Seenotrettung) has been an integral part of the civil response to the inhumane EU border regime. To ensure that the foundation can continue to provide unbureaucratic support to initiatives and groups working to help people on the move, we are supporting the foundation this year with a donation of 500,000€. Giulia Messmer, project manager of the Safe Passage Foundation, tells us what kind of projects this will benefit.
Resistance needs alliances – in solidarity with all people on the move and refugees!
by Giulia Messmer, Project manager, Safe Passage Foundation
Since September 2019, we have been funding projects and organisations with the Safe Passage Foundation (formerly the Zivile Seenotrettung Foundation) that support people on the move and actively oppose the European Union's foreclosure policy. In the last two years, a total of almost 4 million euros could thus be distributed to projects in the Aegean, the central Mediterranean, the Balkan region, North Africa and Western Europe. We attach great importance to supporting projects of small initiatives and grassroots organisations that have little chance of being financed elsewhere. The projects' areas of work vary: from legal aid, medical care, civilian sea rescue, observation of human rights violations, to projects supporting victims of gender-based violence. More details on the individual projects can be found here.
In all of this, one thing is important to us above all: to understand solidarity not just as an empty phrase, but as a political instrument against the structural, deadly violence of the European migration regime. Resistance needs alliance is the conviction that drives us. What do we mean by this? Global, neo-colonial structures and the racist border management of the EU must be actively questioned and their effects counteracted together – for example, by financially supporting the self-organisation of people on the move.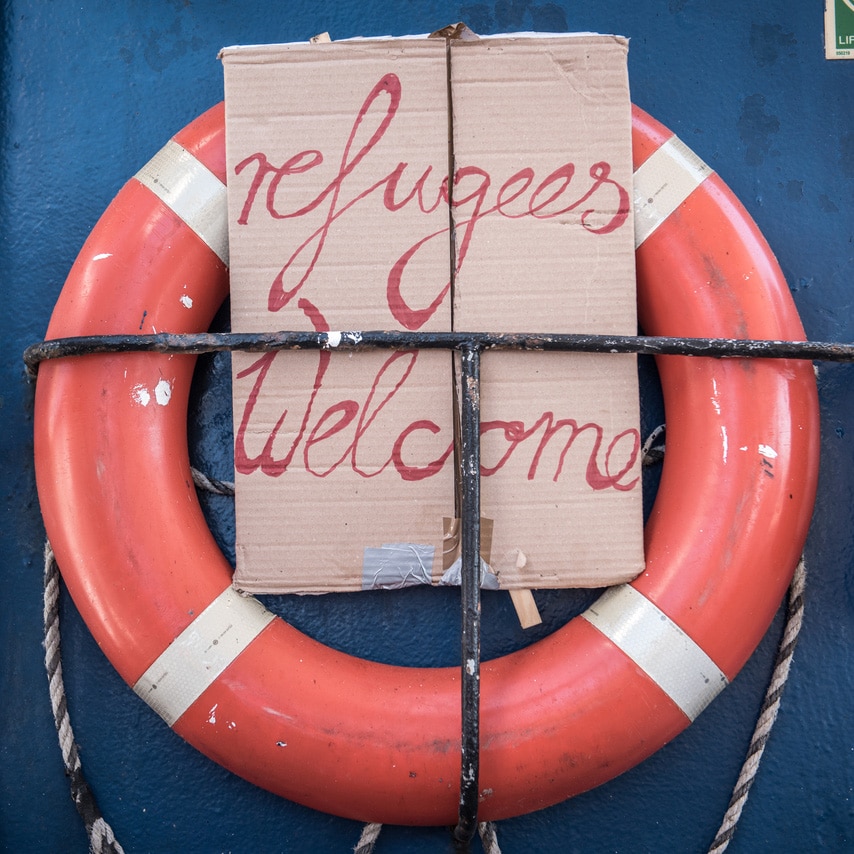 We see ourselves as a feminist initiative and attach particular importance to the promotion of anti-racist and inclusive projects that support people on the move and local structures and pursue an intersectional approach. "We" are currently representatives of five organisations and collectives: Watch the Med – Alarm Phone, Blindspots, civilfleet-support, iuventa10 and Sea-Watch as well as me, the project manager. The decisions about the applications are made by the representatives of the so-called Foundation Board. Every year, some organisations rotate out of the council to give their place to other associations or groups. With the rotation, we want to ensure a constant influx of new expertise and perspectives. This is necessary because the Safe Passage Foundation receives applications from projects in a wide variety of regions and areas of work.
The Safe Passage Foundation is financed by donations from civil society and by donations from organisations such as Sea-Watch. We thus combine forces and financial resources to redistribute funds to where they are most needed. Find out more about our work and how you can support us here.