Since the end of October, the Italian right-wing populist Giorgia Meloni, head of the post-fascist party "Fratelli d'Italia" (Brothers of Italy), is now prime minister of Italy. Together with the Forza Italia around ex-prime minister Silvio Berlusconi and the Lega around ex-interior minister Matteo Salvini, a fascist alliance of Mussolini nostalgics and politicians dedicated to the fight against migration now governs. A drumbeat for civilian sea rescue and a new escalation stage in a never-ending debate that reminds us of none other than that of former Interior Minister Matteo Salvini in 2019.
Already during the election campaign, Giorgia Meloni had repeatedly advocated a "sea blockade" to completely close the escape route from North Africa to Italy. But from a legal point of view, this threat is hardly feasible, since Italy, too, has to abide by internationally valid anchors such as the Law of the Sea. In addition, ex-Interior Minister Matteo Salvini is facing legal repercussions for having banned ships carrying rescued persons from entering Italy's ports during his time in office. To this day, he is on trial for deprivation of liberty and abuse of office, which is why he could not become interior minister. All this is not a good starting point for putting the project of a "sea blockade" into practice.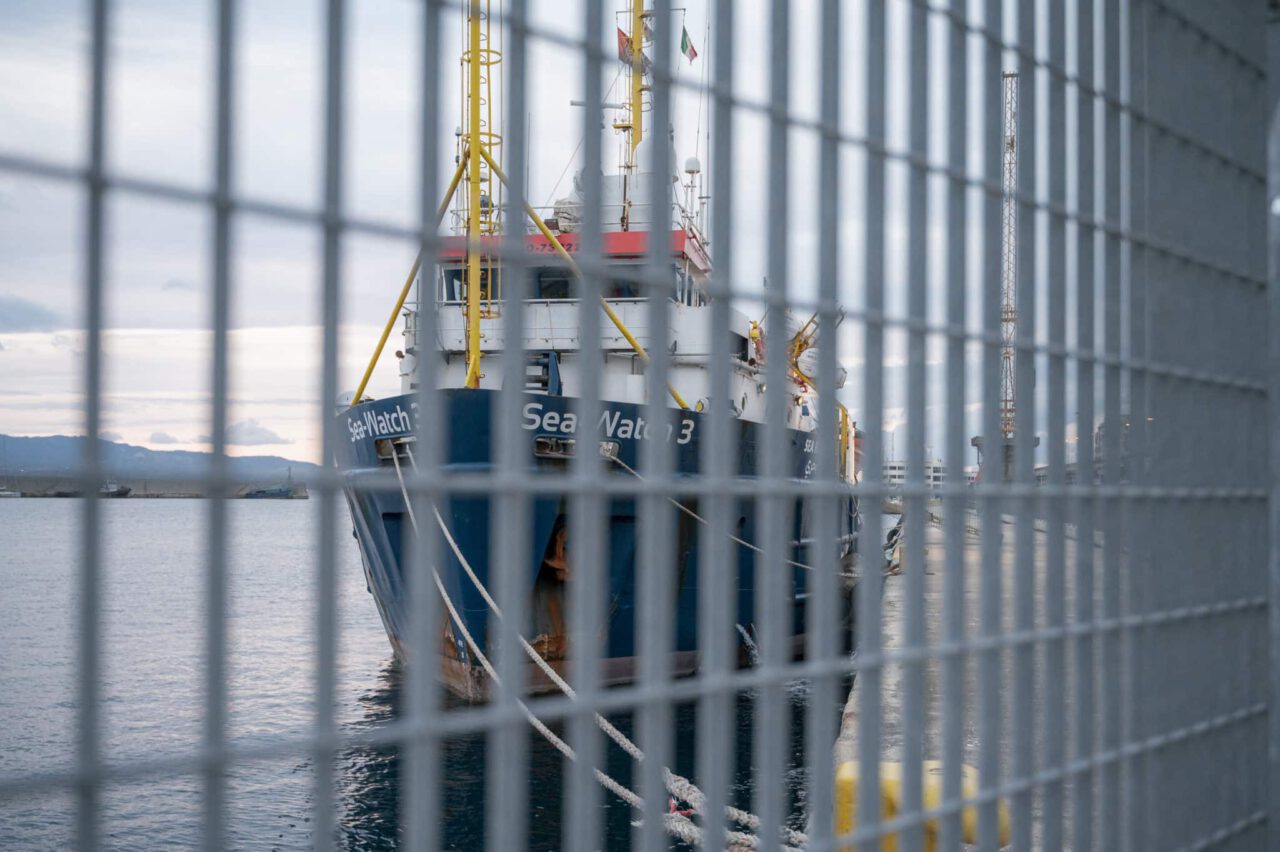 But it is also the current tone that is a clear indication of the direction Italy's future migration and asylum policy will take. It is a rhetorical declaration of war on all civilian sea rescuers, against which the civilian organisations stand united and must stand firm alongside the actual job, i.e. saving human lives.
So it was only to be expected that the fascist government would abuse people on the run as political hostages and escalate the situation on overcrowded rescue ships off the Italian coast. Thus, the first exchange of blows between civilian sea rescuers and the Italian government reached international attention at the beginning of November, when 1078 people, distributed among four sea rescue ships, were not assigned a safe harbour for weeks. When they finally arrived in port, only a selection of people were allowed ashore. This was based on an illegal decree of the new government. All those rescued who were declared "healthy" had to remain on board. Unacceptable and inhumane. Days later, the Italian authorities had to give in and all those rescued were able to leave the ships.
So Italy lost the first showdown, as they did not succeed in enforcing their supposedly hard line and pushing people back. What remains, however, is a bitter aftertaste for all of us and an uncertain foretaste of what is to follow. So we must always keep a close eye on what will happen in the coming weeks to those rescued people who are waiting on the deck of civilian sea rescue ships to land in a port. It is also clear that Italy is not alone in pushing through this anti-human agenda.
Not least for these reasons, we have filed a criminal complaint with the International Court of Justice together with the ECCHR (European Center for Constitutional and Human Rights). The defendants: high-ranking officials of EU member states and EU authorities. The accusation: serious deprivation of the physical freedom of refugees as a crime against humanity.
It is based on 12 exemplary cases, which were compiled from publicly available data and documented incidents by various organisations: Watch the Med – Alarm Phone, Open Arms, Border Forensics, Ask the State, Human Rights Watch, and Sea-Watch. These cases show a clear and detailed picture of cooperation between the institutions, agencies, bodies and operations of the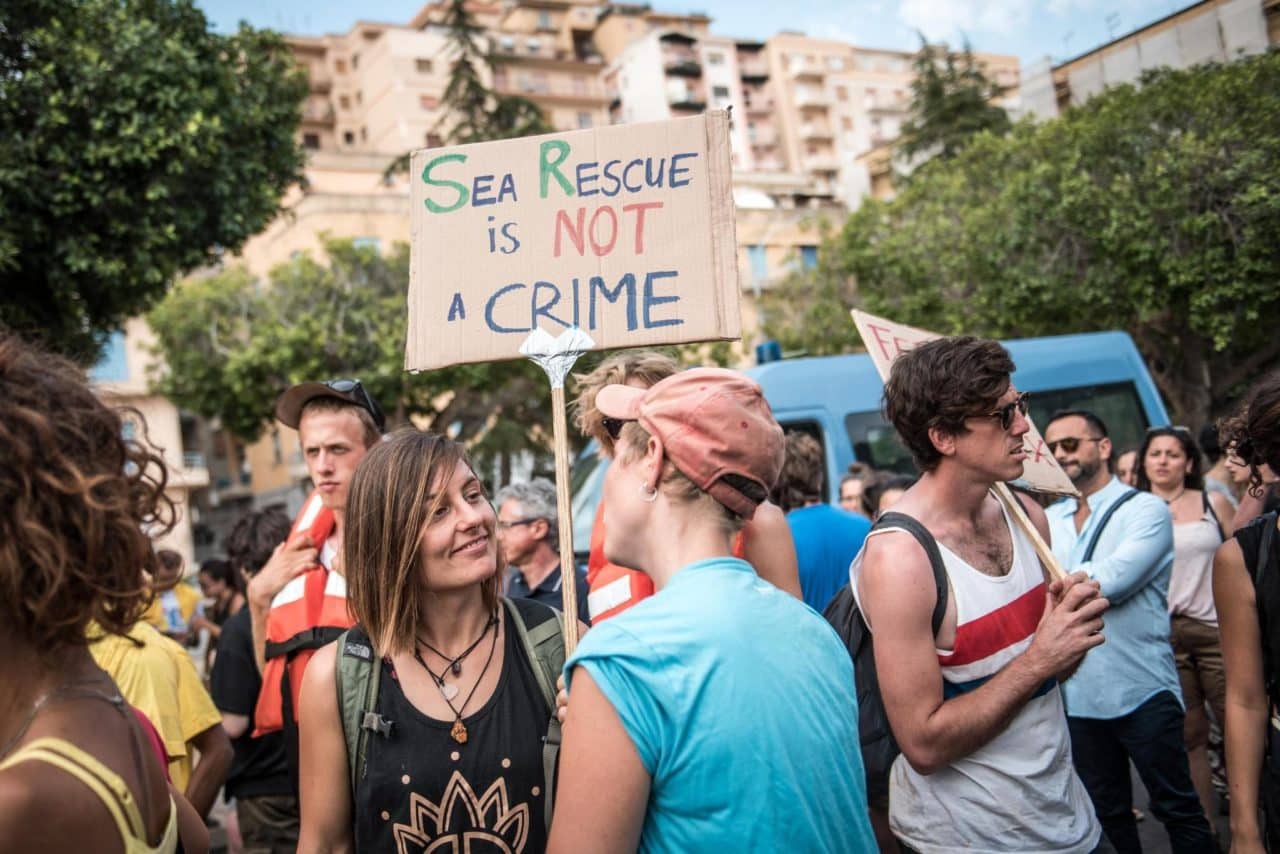 European Union and Member States, including Italy and Malta, with Libyan actors, both at the political and operational levels. These crimes do not happen anonymously – they are planned at the desks of people in European Union agencies. People with names and titles, responsibilities and powers. So we call on The Hague to investigate the involvement of high-ranking officials of EU member states and EU authorities in the crimes. Their actions must be held criminally accountable.
Felix Weiss, Sea-Watch e.V.