Five of them were guided by Sea-Watch, two needed to be towed due to engine failure, one boat was sinking at arrival. Each boat was totally overcrowded with about 50 people.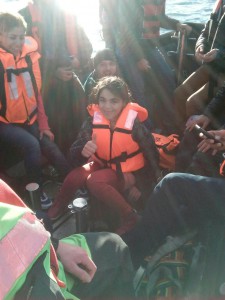 The people were boarded and brought to harbour safely. Happy faces on board our RIB.
Successful cooperation with Proactive Proactiva Open Arms and Greenpeace International / Doctors Without Borders/ Médecins Sans Frontières (MSF).
Donate Now: sea-watch.org/en/donations