Since deal between Turkey and EU was concluded end of March and the systematic deportation of refugees back to Turkey has been enforced, the number of refugee arrivals on Aegean Islands has dropped dramatically.
Sea-Watch therefore decided on pausing our mission in the Aegean. We will however monitor the region vigorously within the framework of an Emergency Response Team (ERT). ERT will allow us to return instantly to active mission whenever necessity arises.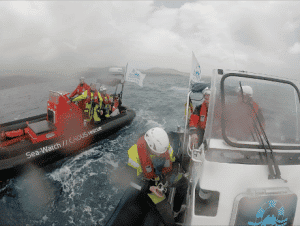 Our speed boats and all required ressources remain stationed in Greece to secure a prompt comeback.
Main Photo: © Federica Mameli