Live 7:00pm
We are still assisting the recovery of dead bodies that are meanwhile scattered in a wide area due to the wave movements.
Doctor Thomas Lenzen is giving a statement about the disastrous happenings of this mission day. (In German)

---
Live 1:00pm
Our crew just reached the scenery of a capsized wooden boat with many people on board. Several are still in the water. Number of dead unknown.
The 120 rescued people are meanwhile having some rest on our deck.


---
Live 11:30am: Untransparent conditions – Expecting a massive number of refugee boats
We are today anew facing untransparent conditions in operational area. We are again expecting a massive number of refugee boats.
After evacuating a rubber boat with 120 people aboard we are now heading towards next distress call.
Sea-Eye is reporting 7 more events.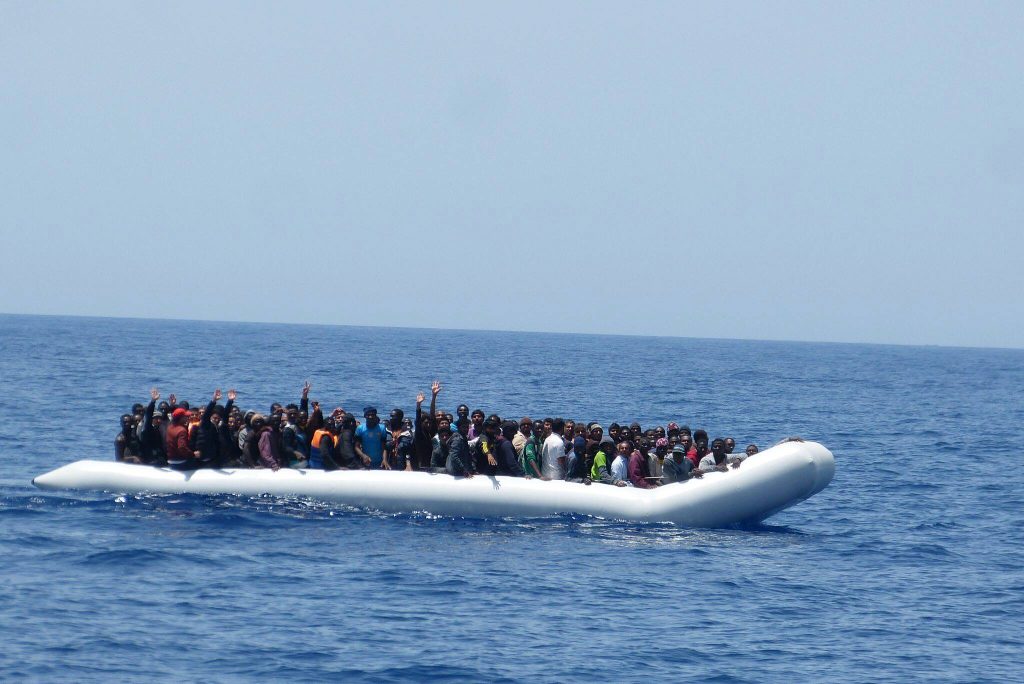 ---