Sea-Watch is looking for a Marine Superintendent
from 01.10.2021 on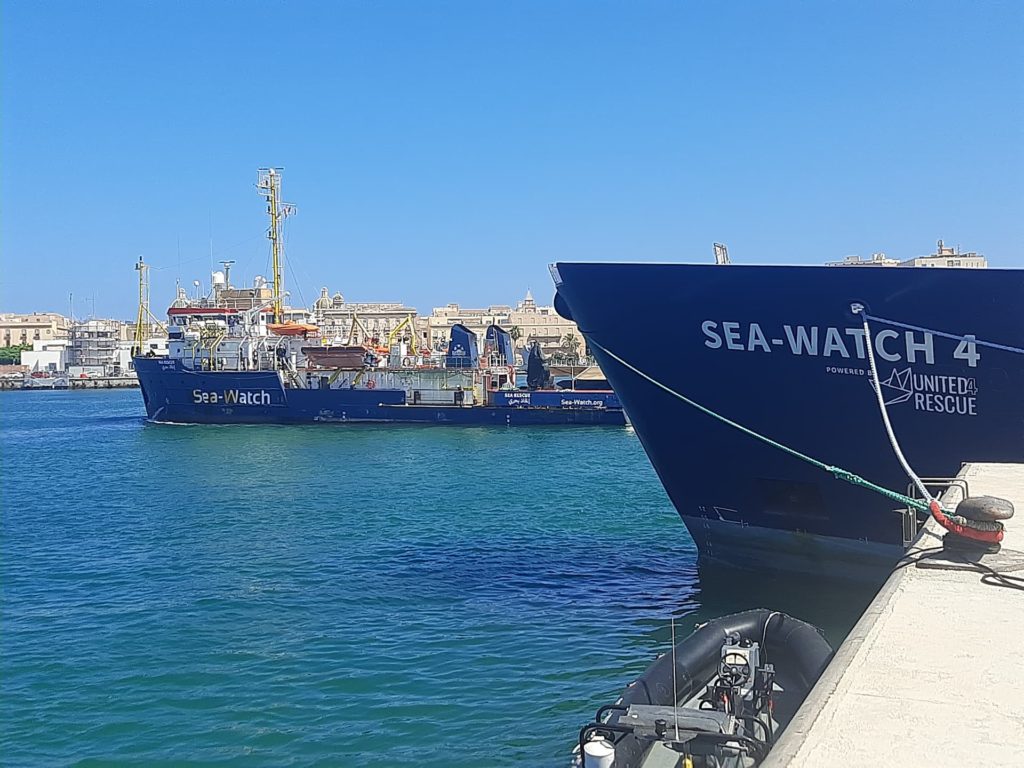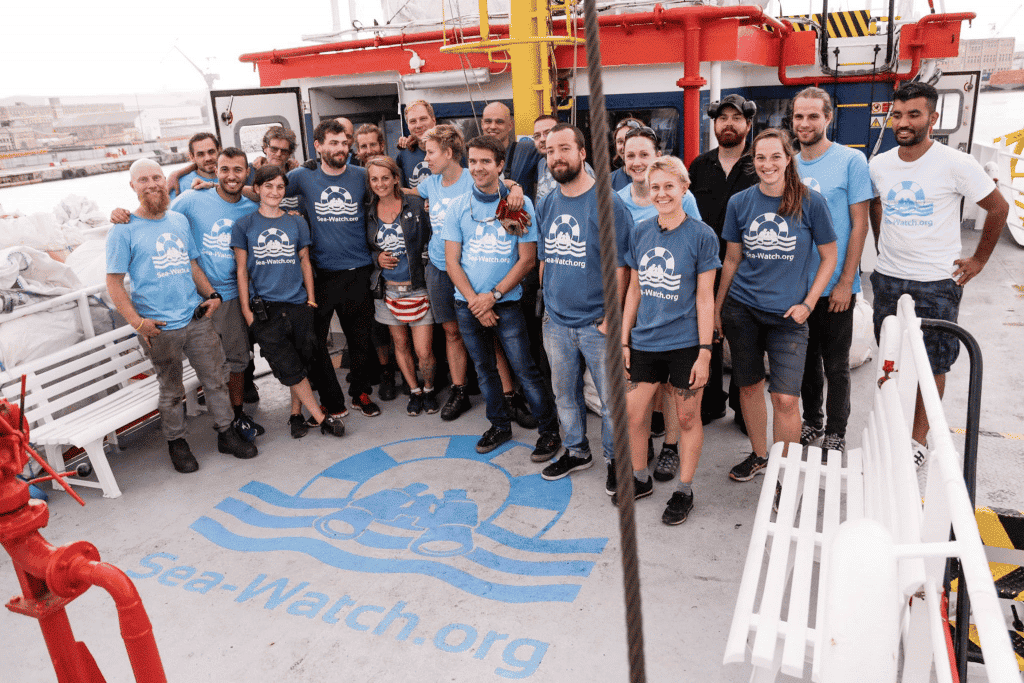 Sea-Watch e.V. is a non-profit initiative dedicated to the civil sea rescue of refugees. In view of the humanitarian disaster in the central Mediterranean Sea-Watch provides emergency aid, demands and at the same time forces the rescue by the responsible European institutions and publicly stands up for legal escape routes. We are politically and religiously independent and are financed exclusively by donations.
All members of the seafarer's world know very well, that sea rescue is  nothing else than a duty. We also know, that there are people in distress and it is forbidden to look away. That is why we sail out to the Mediterranean Sea.
The Ship Management Team is looking for a Marine Superintendent, 40 hours per week.
The basis for our operations are our ships, Sea-Watch 3 and Sea-Watch 4. The Ship Management Department, together with the crews on board, ensures that the vessels are in good technical condition and comply with all applicable regulations. We try to continuously improve our ships based on our active Search And Rescue (SAR) experience.
In cooperation with other departments, the Ship Management Department also takes care of the preparation of SAR missions and port calls.
Supporting masters and crew in nautical and regulatory matters is one of the department's tasks.
That would be your job.
Your tasks: 
You are the main point of reference for all navigational matters and maritime regulations for the ship's crew
You make sure our bridge teams are equipped with all training and tools for safe navigation
You are responsible for maintaining and improving navigational, mooring, safety and security standards
In coordination with HSEQ and other department teammembers, you follow up, investigate, process and close all ISM related processes: Incident and Accident reports, Near-Miss reports, Non‐Conformity reports, Risk Assessments, Drill reports
You make sure the SMS is prpoperly implemented and continuously improved, both on board as well as ashore
You actively cooperate in identifying and establishing new procedures where needed
You assure continuity in work processes by exchanging with crew and reviewing and approving handover processes
Your attendance will be regularly needed on board, up to 3-4 months a year, for instance  for general port coordination, audits, inspections or maintenance periods
You will be involved in mission planning and execution from the ship's operational point of view
You will plan and organise port stays in cooperation with the logistics team
You will be involved in hiring-, evaluation- and feedback processes of maritime crew
Required skills and profile: 
Identification with the goals and topics of Sea-Watch e.V.
Minimum two years of actual sea going time in the position of Senior Bridge Officer (STCW II/2)
Good knowledge of international maritime rules and regulations, as well as industry guidelines
Good leadership, controlling and communication skills as well as the ability to work within a team
Proficient in handling modern office tools
Excellent planning, coordination, faciliation and reporting skills
Fluent proficieny of business and maritime english
Willingness and flexibility to travel abroad  based on the operation's needs
Flexibility to work outside of standard office hours where needed
Openess to work in an inclusive environment and willingness to actively engage with anti-sexist and anti-racist principles
Desired skills and profile : 
Active SAR experience
1 year of seagoing experience as Master Unlimited
Active experience or education in ship management
German, Spanish and/or Italian language proficiency is a plus
Excellent planning, coordination, faciliation and reporting skills
Fluent proficieny of business and maritime english
Willingness and flexibility to travel abroad  based on the operation's needs
Training and certification for DPA/CSO
What you can expect from our side: 
A young, dynamic and challenging working environment
Salary: 2.800 €/month (employee gross)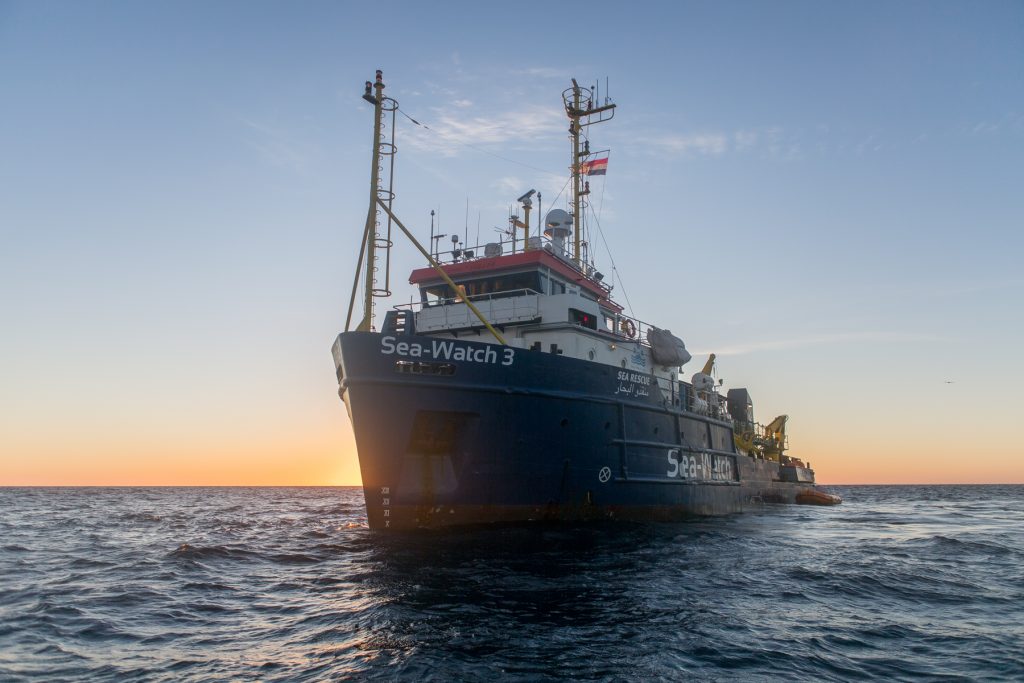 Are you interested?
We look forward to receiving your application!
Please submit your application (CV/Resume and cover letter) in english by 15.10.2021 to application@sea-watch.org.
We kindly ask you to refrain from submitting a photo or any information about your marital status.
Attachments please in a pdf-document. max. 5MB.
In support of an inclusive society without discrimination or racism, we welcome any application regardless of gender, age, cultural and social background, religion, sexual orientation or disability.
Attachments please in one pdf-document not larger than 5MB.